Caviar
Caviar is an award-winning entertainment company in LA, London, Brussels, Paris + Amsterdam. Entertaining audiences, wherever they are.
Darius Marder
Darius Marder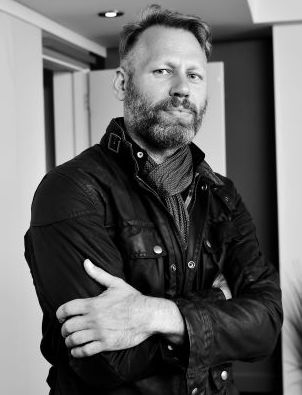 Darius Marder is a writer and director whose first feature film 'Loot', was awarded the Best Documentary prize at the 2008 Los Angeles Film Festival; was nominated for five Cinema Eye Awards; and earned him a Spirit Award nomination for the "Truer than Fiction" prize. Marder then co-wrote the narrative feature 'The Place Beyond the Pines' in 2012 with Derek Cianfrance and Ben Coccio. The original screenplay won them the Penn Literary award in 2014. In 2015, Marder and Cianfrance also co-adapted the Pulitzer Prize Finalist book 'Empire Of The Summer Moon' by Sam Gwynne, for Warner Brothers Entertainment, to go into production in 2020.
Also in 2020, Amazon Studios and Sony Pictures International released Marder's first narrative feature 'Sound Of Metal', which he co-wrote with brother Abraham Marder, starring Riz Ahmed, Olivia Cooke, Lauren Ridloff and Matthieu Amalric. 'Sound of Metal' has since been nominated for a Golden Globe, three Independent Spirit Awards, and taken home a multitude of wins including the Gotham Independent Film Award, and the Zurich International Golden Eye for Best International Feature Film.
Marder lives in Brooklyn NY. He is currently developing an original script for his second narrative feature.