Caviar
Caviar is an award-winning entertainment company in LA, London, Brussels, Paris + Amsterdam. Entertaining audiences, wherever they are.
Oz Rodriguez
Oz Rodriguez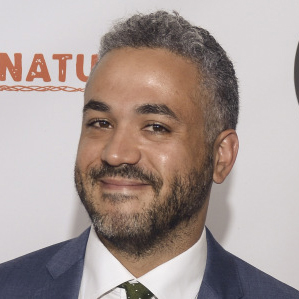 Oz got his start in film school where he met Matt Villines and began making comedy videos with friends as part of their sketch group, Honor Student. After graduating, Oz made over 40 videos for the TBS comedy site Super Deluxe before moving on to Funny or Die, where he directed and edited videos with such stars as Bryan Cranston, Tim Roth, Megan Mullally, Rob Corddry, Will Ferrell, John C. Reilly, Charlie Sheen, Mike Tyson, Cee-Lo Green and Kesha.
Oz also directed some of Funny or Die's best branded content, including work for Mini Cooper, Starbucks and Sony pictures. He's also directed segments for the first and second seasons of Funny or Die Presents on HBO and is attached to direct his first feature under Ivan Reitman's Montecito Pictures banner.
In addition to his comedy sketches, Oz has shot commercials for Quiznos, MTV, Chevy, Under Armour and Stove Top—all of which have garnered top praises from the advertising press.
In 2013, Oz was tapped for Saturday Night Live, where he went on to direct some of the series' most notable shorts including Totino's Pizza Roll with Larry David, and the infamous 2016 election sketches starring Alec Baldwin and Kate McKinnon.