Caviar
Caviar is an award-winning entertainment company in LA, London, Brussels, Paris + Amsterdam. Entertaining audiences, wherever they are.
Amy Aniobi
Amy Aniobi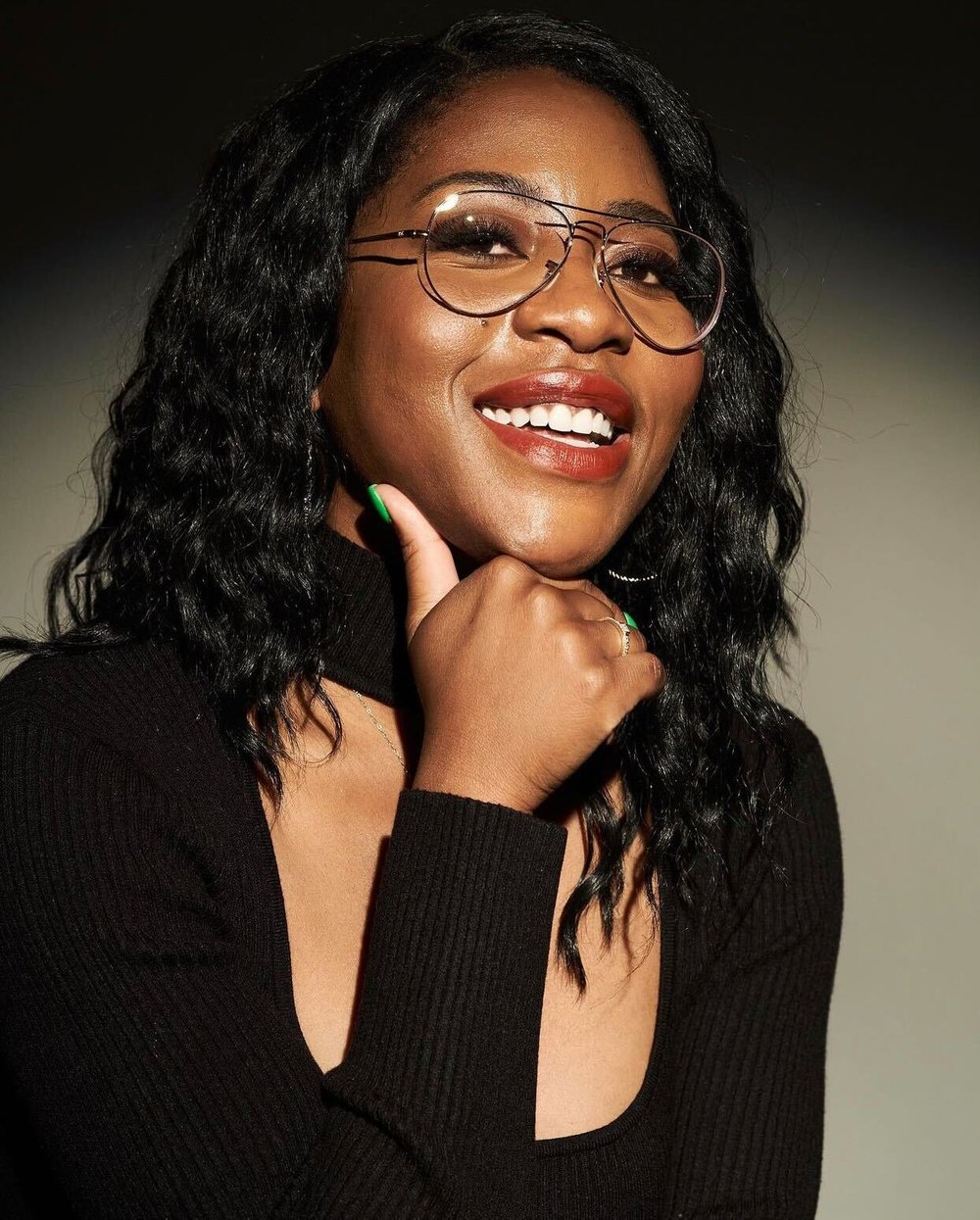 Amy Aniobi is a director/writer/producer best known for her work on the NAACP Award-winning, Emmy-nominated HBO comedy series, "insecure." She recently directed the award-winning short film, "Honeymoon," which explores a modern-day Nigerian couple's awkward first day of marriage.
She is under an overall deal at HBO/HBO Max.
Aniobi is the founder of production company, SuperSpecial, and talent incubator, TRIBE, and she delights in mentoring emerging writers. She has served as a mentor for several writing programs, including the Sundance New Voices Lab (2017, 2018) and Sundance Episodic Lab (2017), and has taught TV writing in the prestigious UCLA MFA Screenwriting Program. She also currently serves on the Director's Alumni Cabinet for Stanford Humanities Center and is a Distinguished Industry Mentor for University of Georgia's new film school.
Before being an Executive Producer on "insecure," ANIOBI was season one show-runner for "2 Dope Queens" (HBO) and a writer on "Silicon Valley"(HBO). She got her start writing for NBC, performing improv at UCB with her team Tiny Pizza and writing, directing and/or producing comedy web series such as "Lisa and Amy Are Black," "The Slutty Years" and "The Misadventures of Awkward Black Girl." ANIOBI is Nigerian, hails from North Texas, graduated from Stanford University and UCLA and lived in France in her early twenties.